Build Your Career With a Leading Solar Construction Team at RenewableWorks
We believe anything is possible when you combine industry experience, technical know-how and a commitment to getting things done right. We leverage these strengths to deliver best-in-class solar construction support services to Engineering, Procurement and Construction companies (EPCs) and other partners who are propelling the renewable energy industry forward. Our team's tenure and dedication to their craft are why some of the largest renewable energy companies in the country trust us to get the job done right.
RenewableWorks is committed to five core values: safety, sustainability, skill, service and scalability. These values guide our vision and inspire us to hold our relationships with our customers, employees and industry partners in the highest regard.
Interested in joining the RenewableWorks team of solar professionals? Let's talk career opportunities!
We're Hiring
We're always hiring entry-level and experienced solar professionals for the following positions:
Construction laborers
Installers
Electricians
Mechanics
Welders
Forklift and skid steer operators
Heavy equipment operators
Surveyors and grade setters
Stormwater pollution prevention planning personnel
Construction managers
Health and safety coordinators
Quality assurance and quality control personnel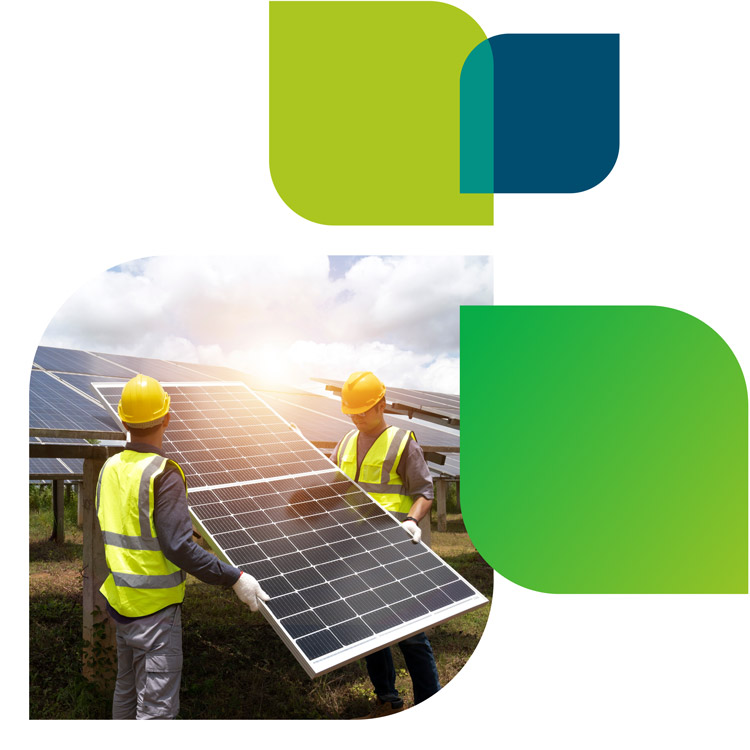 A Meaningful Career With Travel Built In
Career opportunities within the renewable energy industry are booming as more solar projects enter planning and construction phases. With RenewableWorks, you'll have the ability to travel to job sites across the U.S. and receive per diem pay — all while building a better, more sustainable future for generations to come!
Whether you're currently working in solar construction or are looking to get into the renewable energy industry for the first time, we have a path that's right for you. And as a RenewableWorks solar professional, you'll have access to rewarding career opportunities across the country.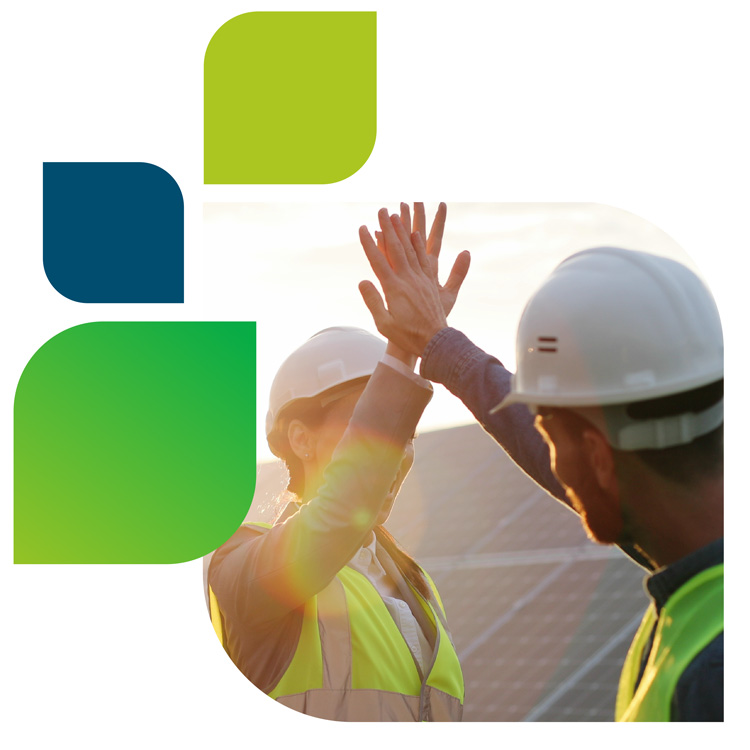 Apprenticeships: Training the Renewable Energy Leaders of Tomorrow
We're always looking for future renewable energy leaders and tradespeople who will bring solar projects to life for years to come. If you're interested in entering this high-growth industry, our approved apprenticeship program will set you up for a fulfilling career. As an apprentice, you'll have personalized support and the unique opportunity to work your way up to journey-level status with us.
At RenewableWorks, you'll make a difference with the work you do every day. Reach out to us and take the first step toward leaving your mark on the world today.
RenewableWorks, a TrueBlue Company (NYSE: TBI), provides construction services for community, commercial and utility-scale solar projects. Driven by our mission to reduce our nation's carbon footprint and build a more sustainable future, we partner with renewable energy contractors to support solar construction projects across the country.